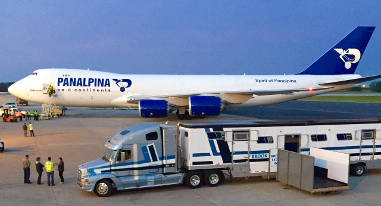 Our Services
Brook Ledge and the people behind the name are committed to providing the most outstanding service possible in horse transportation. We ship famous show and racehorses to pasture companions and faithful steeds. We understand that whether your horse is a companion or a champion they are all equally important and this is why we treat each horse with the highest care and attention. Our family has been committed to building a tried and trusted brand whose first-class reputation among horsemen is unparalleled. Read more about our services.
Our People
Our professional drivers come from a wide range of backgrounds consisting of trainers, farriers, professional competitive riders, grooms, horse farm managers, yearling managers, broodmare managers and professional horse haulers that have worked for other companies or owned their own. All have extensive horse experience prior to their employment as a horse transporter with Brook Ledge. We are incredibly proud to present our customers with lifelong horsemen and women to ship and care for their horses. Read more about our people.
Our Equipment
Our large fleet enables us to provide safe, timely shipping of your horses throughout 48 states and Canada. Our delivery methods are tried and true. No horse spends any more time on the truck than absolutely necessary. With a tradition for the safest, quietest and most comfortable horse transportation available. Read more about our equipment.